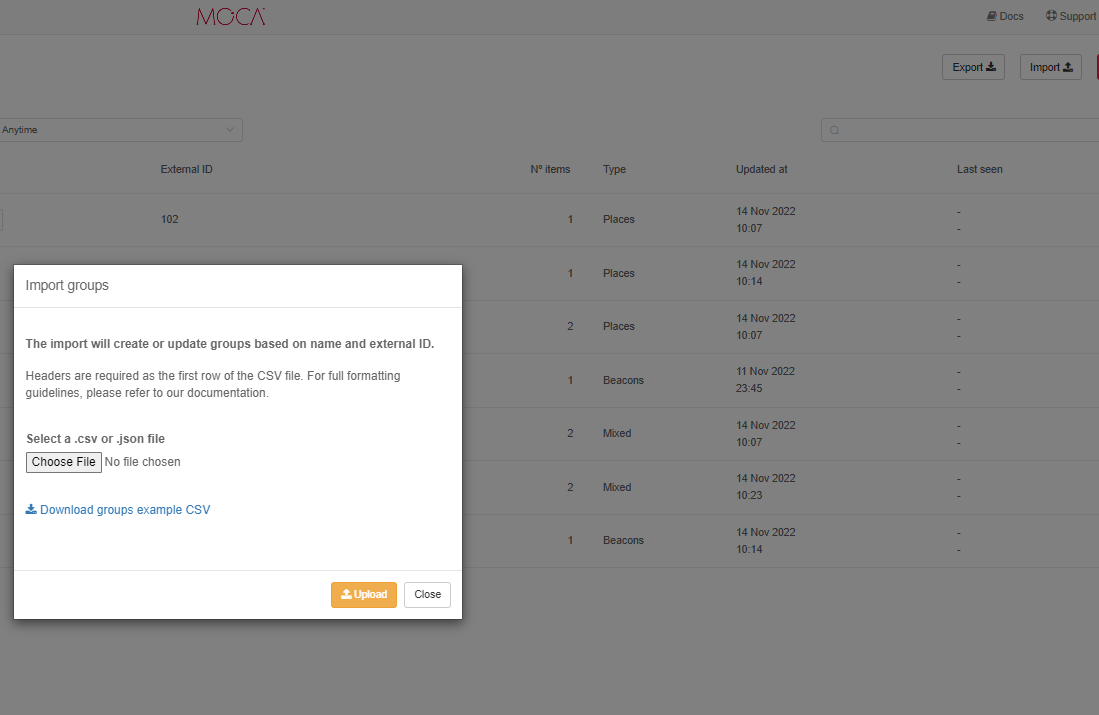 To bulk import Groups, or items to a Group, please do the following:
Open the MOCA Console.
Go to Groups
Click on Upload Groups
Download the example CSV as to have a guide of the basic headers supported.
Edit that CSV file so it has all the Groups and items per group you want to upload and save the file.
Click on Choose File and select the edited CSV.
Upload the CSV file.
Here is a list of supported headers:

Values with * are considered mandatory.

Note that every row in the import tool is a unique item, so for many items in one group the format should be (as seen in the example file):