MOCA Console has a batch beacon import tool. This tool allows enables users to upload of any number of beacons, only limited by your licence, in an easy way.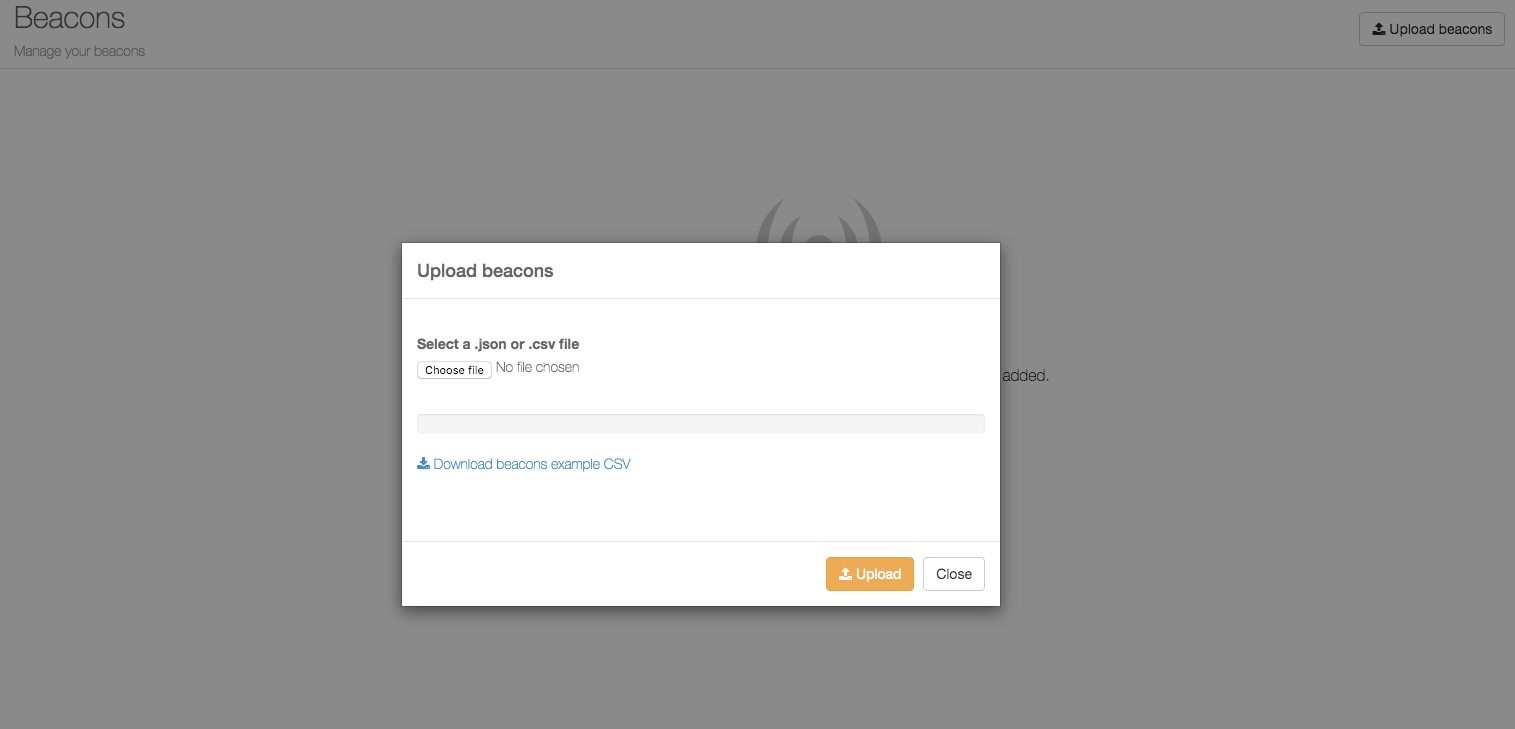 To upload beacons in bulk please do the following:
Open the MOCA Console.
Go to Beacons
Click on Upload Beacons
Download the example CSV as to have a guide of the basic headers supported.
Edit that CSV file so it has all the beacons you want to upload and their attributes.
Click on Choose File and select the edited CSV.
Upload the CSV file.
Here is a list of supported headers:

Values with * are considered mandatory.
Our experience with large Beacon deployments has taught us to always fill all possible fields to maximize both deployment efficiency and data quality given by the deployed devices.